UMI arts delivers skills development workshops and training initiatives to meet the needs of our members throughout their careers. Our training programs are centred around the development of technical skills in artmaking and creative industry business skills. The aim is always to increase the skills and knowledge of our independent artist members so that they can operate sustainable and profitable arts businesses.
Side by Side: Come Share workshops are skills building and sharing sessions run free for UMI Arts members. Working side by side, participants learn new technical art skills from experienced artist tutors. Workshops focus on skills transfer and result in new works being trialled and new techniques explored. The crafts and artworks produced in workshops can be either taken home to be enjoyed by participants, or can be sold in the UMI Arts Gift Shop or exhibited in a UMI Arts exhibition. Workshops are a real pathway to exhibition for emerging artists, and beyond technical skills, fosters confidence and passion in new artists. By connecting with other member artist in a safe, supportive environment, members have access to vital knowledge sharing, advice, and increase connectivity to the arts community.
Past workshop topics have included drawing, painting, lino cutting, dry point etching, timber carving, natural fibre weaving, photography and video editing.
Members can find details about upcoming workshops on our Facebook page: https://www.facebook.com/umi.arts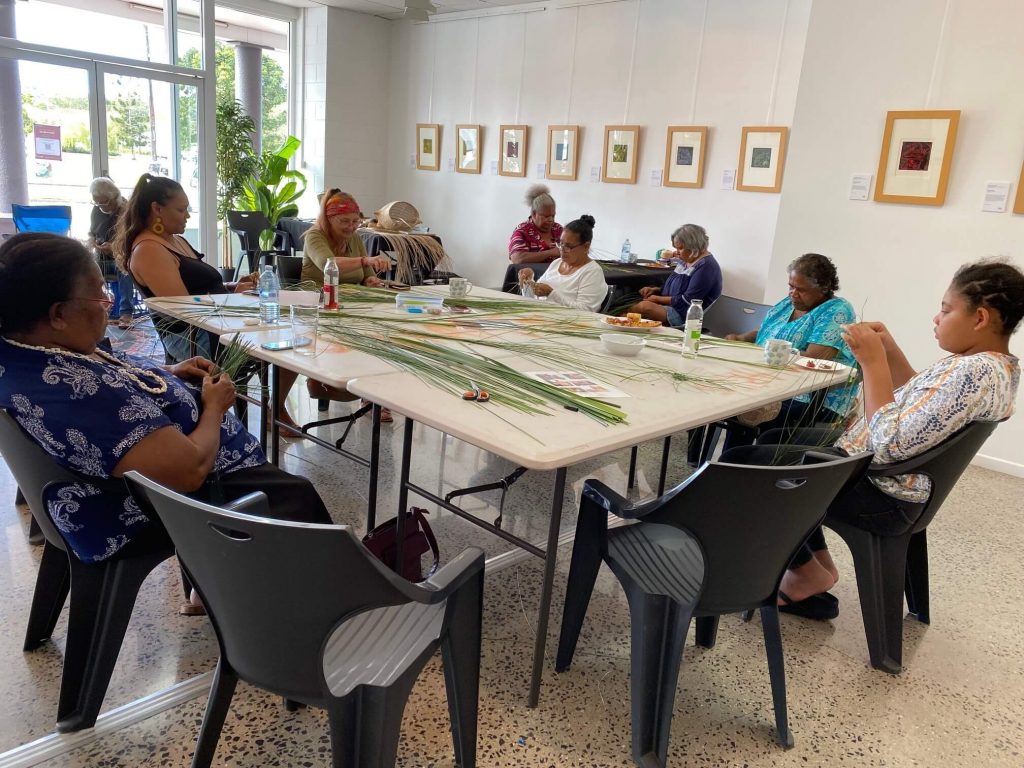 Side by Side: Go See excursions and demonstrations offer our members the opportunity to explore the local arts community and industry, by group visits to local galleries, museums, workshops, and the bustling studios of some of our more established local artists. These excursions enable emerging artists to gain insight into successful working art practices, and offer an introduction to gallery and museum processes. New connections are made, and skills and knowledge are shared between the participants. Participants learn about industry best practice surrounding curatorship and gain insight into other arts related employment.
Go See excursions can be designed to suit the skills needs of individual members and to complement other training and development.